REAL ESTATE AUCTIONS
– $15,000 Suggested Opening Bids –
NORTHEAST BALTIMORE
3 – Income Producing
BRICK TOWNHOMES
Sales On Respective Premises
WEDNESDAY, JANUARY 4, 2017
At the Following Times
At 11:45 A.M.
608 E. 29TH STREET
Two story covered porchfront end-of-group townhome, 6 rooms (3 bedrooms), 2 baths, basement, gas forced air heat, 100 amp. electric, lot size 14′ x 78'6″, in fee simple. Previously rented for $608/month; currently vacant.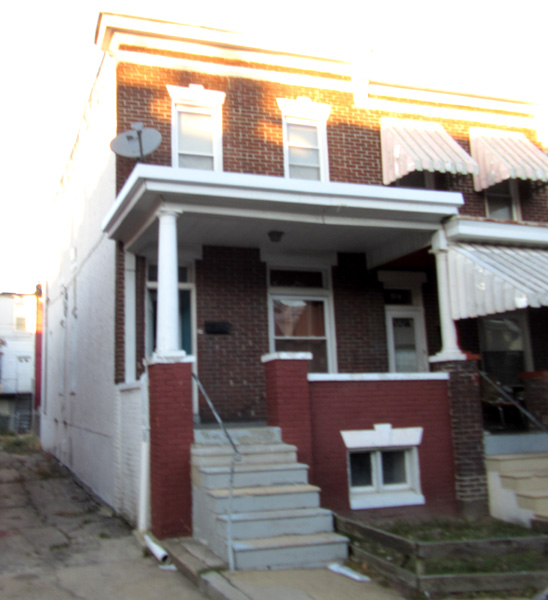 NOTE: The information contained herein has been obtained from sources deemed reliable and is believed to be accurate. However, no express or implied warranty is made or may be inferred from any such representation. Dimensions, square footage and acreage contained herein are more or less. Prospective purchasers are encouraged to perform their own due diligence, in advance of the auction, regarding the permitted uses of the property.
TERMS OF SALE: A $2,500 deposit on each property, payable by cashier's check, will be required of the purchaser at time and place of sale. The deposit shall be increased to 10% of the purchase price within 24 hours at the Auctioneer's office. Balance to be paid in cash at settlement, which shall take place within 45 days. If payment of the deposit or balance does not take place within the specified time, the deposit shall be forfeited and the property may be resold at the risk and expense of the purchaser. All adjustments, including taxes, rents, all other public charges and assessments payable on a monthly or annual basis, and sanitary and/or metropolitan district charges, if any, to be adjusted for the current year to date of settlement and assumed thereafter by the purchaser. The properties will be sold in "AS IS" condition, and subject to easements, agreements, restrictions or covenants of record affecting same, if any. Purchaser assumes the risk of loss from the date of contract forward. The purchaser agrees to waive the right of inspection for lead paint, as provided under current Federal and State law. If the Seller is unable to convey good and marketable title, the purchaser's sole remedy in law or equity shall be limited to the refund of the deposit. Upon refund of the deposit this sale shall be null and void and of no effect, and the purchaser shall have no further claim against the Seller or Auctioneers. Recordation costs, transfer taxes and all costs incidental to settlement to be paid by the purchaser except where otherwise mandated by local, State or Federal law. Time is of the essence.
No buyer's premium.
"Northeast Baltimore - Better Waverly"
Two Story End-Of-Group Townhome
608 E. 29th Street
Baltimore, MD
21218
Baltimore City
Show on Map
SOLD $21,000
January 4, 2017 AT 11:45AM