Daniel D. Harvey, Attorney
735 W. 36th Street, Baltimore, MD 21211
ONLINE REAL ESTATE AUCTION
$25,000 Opening Bid
MD EASTERN SHORE
– Hoopers Island –
WATERFRONT COTTAGE
ON 3± ACRES
Former Artist Studio of Ella Ruark
Known As
2112 HOOPERSVILLE ROAD
Fishing Creek, Dorchester County, MD 21634
Bidding Opens – Monday, August 24, 2020
BIDDING CLOSES
THURSDAY, AUGUST 27, 2020
AT 12:00 NOON
NOTE: The information contained herein has been obtained from sources deemed reliable and is believed to be accurate. However, no express or implied warranty is made or may be inferred from any such representation. Dimensions, square footage and acreage contained herein are more or less. Prospective purchasers are encouraged to perform their own due diligence, in advance of the auction, regarding the permitted uses of the property.
LOCATION:
2112 Hoopersville Road is located mid-shore on Hoopers Island in western Dorchester County. Hoopers Island is a chain of three islands, surrounded by water, with the Chesapeake Bay on the west side and the Honga River on the east. According to the Dorchester County Office of Tourism:
"The scenic drive to Hoopers Island, Maryland, about 40 minutes from Cambridge, feels a bit like going to another world. Hoopers Island actually encompasses three islands with authentic working watermen villages. The drive takes you through quiet areas and small waterman's villages with the Chesapeake Bay on your right and the Honga River on your left. The nearly two-mile causeway provides dramatic and close-up views of those waterways.
The namesake of Hoopers Island is Henry Hooper, whose family settled here in 1669. At various periods in its history, islanders farmed, built ships, canned tomatoes, and sewed overalls and jumpers. Today it is a center of seafood catching and processing and charter sport fishing. Two of the three islands, Upper Hooper and Middle Hooper, are connected to the mainland by high arched bridges. A wooden bridge to the third island, Lower Hooper, was washed out years ago and has never been replaced.
Today, the tradition of "working on the water" continues. In many of these villages, particularly in summer when crabs are "running," you'll find men—and a few women—baiting their trot lines or unloading the day's catch. Many of the same watermen refit their boats in late fall and winter for harvesting oysters. Other watermen have retooled and offer charter boats for fishing (especially for rockfish and croaker) or sightseeing. Yet others here work in the seafood processing and packing factories."
SITE:
The property is comprised of two contiguous parcels, as shown on Dorchester County Tax Map 106, Parcel 30 (one acre, rectangular) and Parcel 36 (two acres, L-shaped). The total lot is 3.0 acres and approximately rectangular.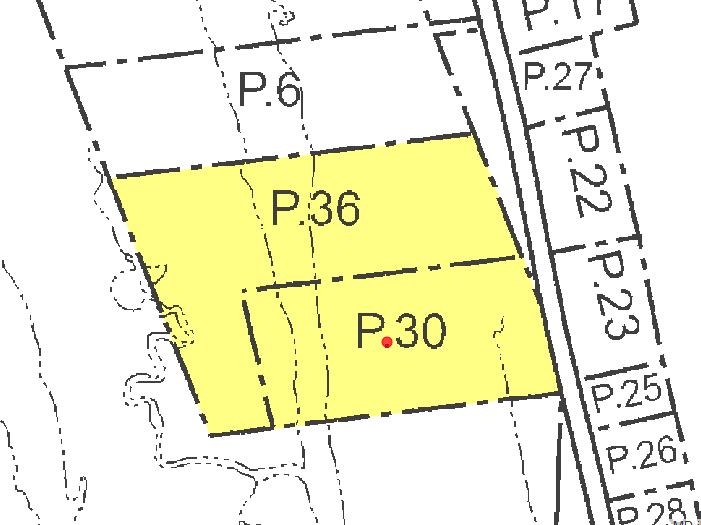 The property has a well and electricity. Septic is required.
Zoning RR, rural residential conservation
Patio
Marsh views
IMPROVEMENTS:
Two story brick and frame cottage, built in 1920 and containing 1,275 square feet of living area, according to public tax records. The house was rebuilt in the 1960s and 1970s. The house was used as a home and artist studio by Ella Ruark (1915-2015), a noted Eastern Shore still life and waterfowl artist.
The house contains a living room, dining room, kitchen and half-bath with laundry on the first floor. The second floor has two bedrooms and full bath. Propane gas, hot water baseboard heat, with two zones.
Included in the auction is an 18′ fiberglass boat with Mercury engine, artist supplies, easels, appliances, furniture, lawn equipment and other personal property located on the premises.
TITLE:
The property is in fee simple and sold free and clear of liens. Dorchester County Deed Book MLB 688, Page 714.
TAXES:
Published annual real estate taxes are $1,341, based on a full value assessment of $120,600. Purchasers may petition for a reduction in the assessment of their property in conjunction with a purchase price substantially less than the currently assessed value of the property. Purchasers are encouraged to contact the Maryland State Department of Assessments & Taxation concerning the appeals process, and may see the following link for helpful information: Assessment Appeal Process.
SUMMARY TERMS OF SALE:
Please see the contract of sale for complete terms.
A deposit of 10% of the purchase price, payable by cashier's check or wire payment, is required of the purchaser within 24 hours at the Auctioneer's office. Deposit funds shall be held by A. J. Billig & Co., LLC. Balance to be paid in cash at settlement, which shall take place within 45 days. If payment of the deposit or balance does not take place within the specified time, the deposit shall be forfeited and the property may be resold at the risk and expense of the purchaser. Interest to be charged on the unpaid purchase money, at the rate of 12% per annum, from date of contract to date of settlement. All adjustments, including taxes, all other public charges and assessments payable on a monthly or annual basis, and sanitary and/or metropolitan district charges, if any, to be adjusted for the current year to date of contract and assumed thereafter by the purchaser. The property will be sold in "AS IS" condition, and subject to easements, agreements, restrictions or covenants of record affecting same, if any. Purchaser assumes the risk of loss from the date of contract forward. The purchaser agrees to waive the right of inspection for lead paint, as provided under current Federal and State law. If the Seller is unable to convey good and marketable title, the purchaser's sole remedy in law or equity shall be limited to the refund of the deposit. Upon refund of the deposit this sale shall be null and void and of no effect, and the purchaser shall have no further claim against the Seller or Auctioneers. Recordation costs, transfer taxes and all costs incidental to settlement to be paid by the purchaser except where otherwise mandated by local, State or Federal law. Time is of the essence.
No buyer's premium.