REAL ESTATE AUCTION
$1,500,000 Suggested Opening Bid
LEONARDTOWN
TOWN CENTER
c. 2008
41 ROOM HOTEL
Known As
EXECUTIVE INN & SUITES
PARK AVENUE HOTEL
Sale On Premises
41655 PARK AVENUE
Corner Guyther Drive
St. Mary's County, MD 20650
FRIDAY, MARCH 22, 2019
AT 12:00 NOON
NOTE: The information contained herein has been obtained from sources deemed reliable and is believed to be accurate. However, no express or implied warranty is made or may be inferred from any such representation. Dimensions, square footage and acreage contained herein are more or less. Prospective purchasers are encouraged to perform their own due diligence, in advance of the auction, regarding the permitted uses of the property.
LOCATION:
The Executive Inn and Suites Park Avenue Hotel is located in the center of Historic Leonardtown. With centuries of heritage, Leonardtown is among the most historically significant locations in Southern Maryland, as well as one of the most attractive. The town is situated along the northern edge of McIntosh Run, providing waterfront views, recreational opportunities and a maritime charm. McIntosh Run feeds out to Breton Bay and eventually the Potomac River, providing access and recreation throughout the Chesapeake Bay region. Only one-half block from the central square bound by Washington Street, Fenwick Street and Park Avenue, the Hotel is well positioned to take advantage of access to the nearby restaurants, galleries, museums and town architecture.
Leonardtown is the St. Mary's County Seat, and accordingly the town contains the County Circuit Court, Election Board and law offices. The Town has also been designated as an Arts and Entertainment District by the Maryland State Arts Council,. According to the MSAC.org website, "Maryland's Arts & Entertainment (A&E) Districts help develop and promote community involvement, tourism, and revitalization through tax-related incentives that attract artists, arts organizations, and other creative enterprises to towns and cities across the State."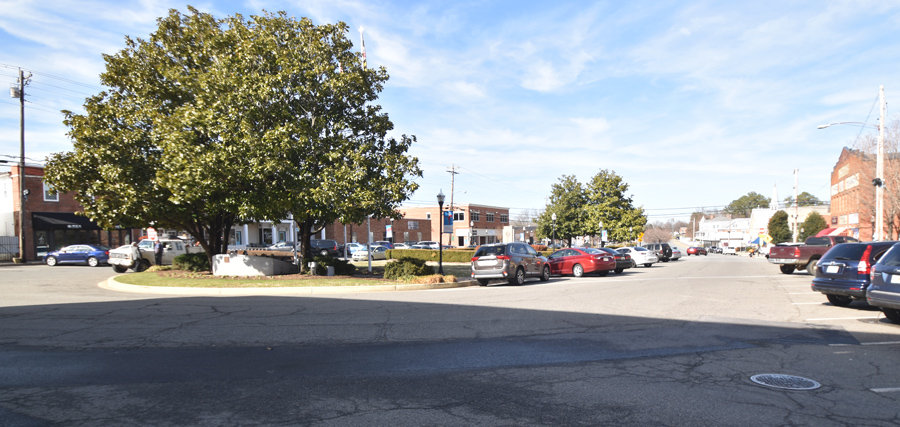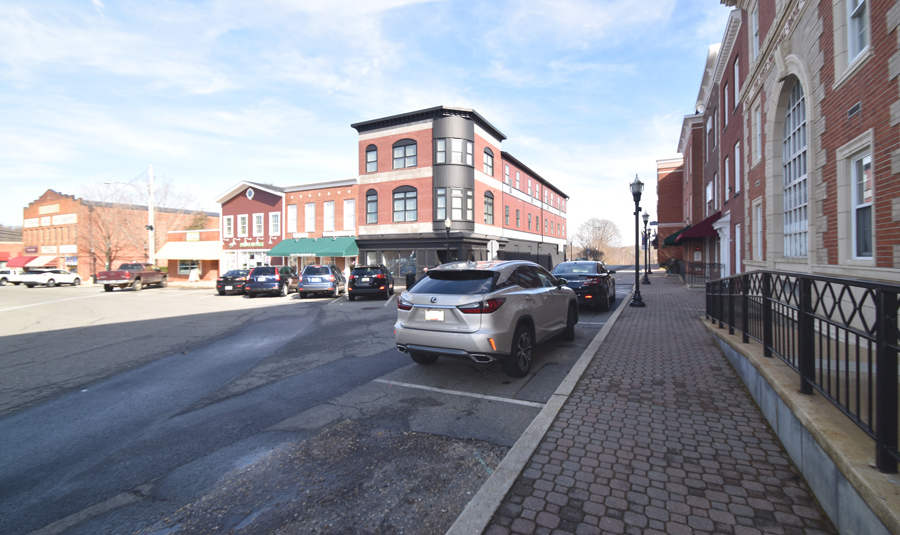 For more information about the area, please visit:
https://leonardtown.somd.com/
https://www.stmarysartscouncil.com/
https://www.visitstmarysmd.com/
SITE:
Lot size: 21,924 square feet, or 0.503 acre, according to public tax records
The lot fronts approximately 203′ along Park Avenue, with depths of 105′ and 110′
Utilities – all public utilities
Asphalt paved, reserved parking area at the rear of the building for 30+ vehicles. There is a free municipal parking lot with additional parking in front of the building.
Concrete curbing and brick sidewalk along front of property.
IMPROVEMENTS:
Three story brick building – constructed in 2008 and containing 28,560 square feet of gross building area, according to public tax records. Finishes include marble tile, drywall, carpet, crown molding and recessed lighting. The hotel is fully furnished and was operating through February 16, 2019. Features include:
41 total rooms with private baths, electric heat pump/AC and fire doors.
– 38 standard rooms with a mix of layouts, two rooms with partial water views
– 2 suites with jetted tubs
– 1 'executive suite' with kitchenette, jetted tub and shower
Two conference/ball rooms
Two story reception area with two sitting areas and two powder rooms
Bar/lounge (no liquor license)
Breakfast room
Kitchen
Fitness room with sauna
Commercial laundry and facilities room with laundry chute accessible from housekeeping rooms on upper two floors
Housekeeping rooms on each floor
Elevator
Two interior stairwells
TITLE:
The property is in fee simple and sold free and clear of liens.
TAXES:
Published annual real estate taxes are $16,828.54, based on a full value tax assessment of $1,646,100.
SUMMARY TERMS OF SALE (refer to contract of sale for complete terms):
A $100,000 deposit, payable by cashier's check, will be required of the Purchaser at time and place of sale. The deposit shall be increased to 10% of the purchase price by 12:00 Noon, Monday, March 25, at the Auctioneer's office. Deposit funds shall be held by A. J. Billig & Co., LLC. Balance to be paid in cash at settlement, which shall take place within 45 days. If payment of the deposit or balance does not take place within the specified time, the deposit shall be forfeited and the property may be resold at the risk and expense of the Purchaser. All adjustments, including taxes, rents, all other public charges and assessments payable on a monthly or annual basis, and sanitary and/or metropolitan district charges, if any, to be adjusted for the current year to date of settlement and assumed thereafter by the Purchaser. The property will be sold in "AS IS" condition, and subject to easements, agreements, restrictions or covenants of record affecting same, if any. Purchaser assumes the risk of loss from the date of contract forward. The Purchaser waives and releases the Seller, the Auctioneers, and their respective agents, successors and assigns from any and all claims the Purchaser and/or its successors and assigns may now have or may have in the future relating to the condition of the property, including but not limited to the environmental condition thereof. If the Seller is unable to convey good and marketable title, the Purchaser's sole remedy in law or equity shall be limited to the refund of the deposit. Upon refund of the deposit this sale shall be null and void and of no effect, and the Purchaser shall have no further claim against the Seller or Auctioneers. Recordation costs, transfer taxes and all costs incidental to settlement to be paid by the Purchaser. Time is of the essence.
No buyer's premium.